Banners
Here are some banners that you can either download or link to and put on your website. either save the image to you server or ember the code.
300x250px view
300x600px view
468x60px view
720x90px view
RS5 Logo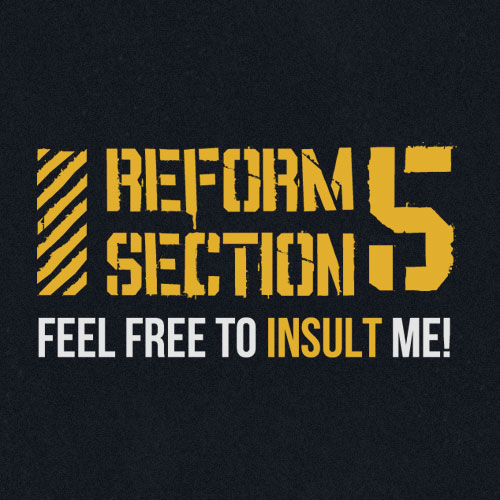 ComRes Polling Data
ComRes surveyed 154 MPs between 14th February to 14th March 2011 by self-completion postal or online questionnaire. Data were weighted to reflect the exact composition of the House of Commons. Download here.
Lord Macdonald
Lord Macdonald QC (Ken Macdonald, former Director of Public Prosecutions) provided this legal opinion last year, debunking the claim that removing 'insult' from section 5 would undermine the ability of the police to protect the public. Download here.
House of Commons Library gets in on the RS5 act
The Commons library has issued a handy summary of the arguments about reforming Section 5. View here.
Radio 5 discusses criminalising insults
Hear former DPP Lord Macdonald, along with Dale Mcalpine and Sharon Vogelenzang, discussing Reform of Section 5. From Radio 5's Victoria Derbyshire show. Broadcast on Wednesday 30 May 2012.
Radio 4's News Quiz applauds reform of Section 5
The "News Quiz" panel and audience gives the Government a round of applause for reforming Section 5. They also give the RS5 team a mouthful of insults!